USGS won 8 awards in 7 categories (3-1st, 3-2nd & 2-Award of Excellence). The USGS Lake Tahoe video, "Lake of the Sky: USGS Tahoe Basin Science" – U.S. Geological Survey – Stephen M. Wessells, Justin Pressfield, Haydon Lane, Tim Rowe – received  first place gold screen award in category 29 "Educational Programs". For more information [...]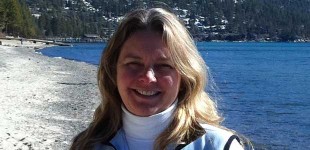 Maureen McCarthy has been named the Tahoe Science Consortium's new executive director. Her environmental interests and her work to learn from and protect the environment have brought her to Lake Tahoe.
Lake Tahoe's fishery is among one of the least studied of all the large lakes in the world. Over time there have been a variety of stressors (e.g., introduction of species, eutrophication, nearshore habitat modification), which has altered the fishery. However, only a limited number of studies have been conducted to investigate these impacts or [...]
Read the latest edition of the Tahoe Science Newsletter.
An integrated science plan was developed to identify and refine contemporary science information needs for the Lake Tahoe basin ecosystem. The main objectives were to describe a conceptual framework for an integrated science program, and to develop research strategies addressing key uncertainties and information gaps that challenge government agencies in five theme areas.